Christmas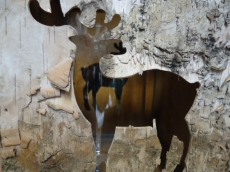 Trioscape Garden Centre SHOP Opening Times
Christmas Eve Sunday 24th December 10.30am - 4.00pm
Christmas Day Monday 25th December CLOSED
Boxing Day Tuesday 26th December CLOSED
Wednesday 27th December 9.00am - 5.00pm
Thursday 28th December 9.00am - 5.00pm
Friday 29th December 9.00am - 5.00pm
Saturday 30th December 9.00am - 5.00pm
New Years Eve Sunday 31st December 10.30am - 4.00pm
New Years Day Monday 1st January 2018 CLOSED
Tuesday 2nd January 2018 9.00am - 5.30pm
Trioscape Garden Centre RESTAURANT Opening Times
Christmas Eve Sunday 24th December 10.30am - 3.30pm (Lunches finish at 2.00pm)
Christmas Day Monday 25th December CLOSED
Boxing Day Tuesday 26th December CLOSED
Wednesday 27th December 9.00am - 4.00pm
Thursday 28th December 9.00am - 4.00pm
Friday 29th December 9.00am - 4.00pm
Saturday 30th December 9.00am - 4.00pm
New Years Eve Sunday 31st December 10.30am - 3.30pm (Lunches finish at 2.30pm)
New Years Day Monday 1st January 2018 CLOSED
Tuesday 2nd January 2018 9.00am - 4.30pm
Our new Christmas 2017 range is now in. Be inspired by our Christmas decorations,artificial trees, Christmas lights, baubles, garlands, luxurious candles. We have a wide variety of advent calendars, Christmas cards and wrapping paper and gift boxes. Visit our Food Hall for lovely Christmas treats and presents. Our Giftware department offers a range of quality and unusual gifts and homewares.
Real Christmas trees (Nordmann firs) are already here, ranging from 1.25 metres to 2.4 metres. Christmas wreaths including ones for the birds are now available.
Santa will be in his grotto weekends during December - Saturdays 10.30am - 4pm and Sundays 11.00am -3.30pm. He will be here on Christmas Eve 11.00am - 2.00pm. Tickets are £6 a visit and available from the tills - no booking required.