Firepits
Don't let the cool weather stop your fun! At Trioscape we stock a wide range of firepits that can create a warm atmosphere for your friends and family to enjoy.
Need help choosing the right firepit or outdoor heater?
We've put together a small guide to help you decide...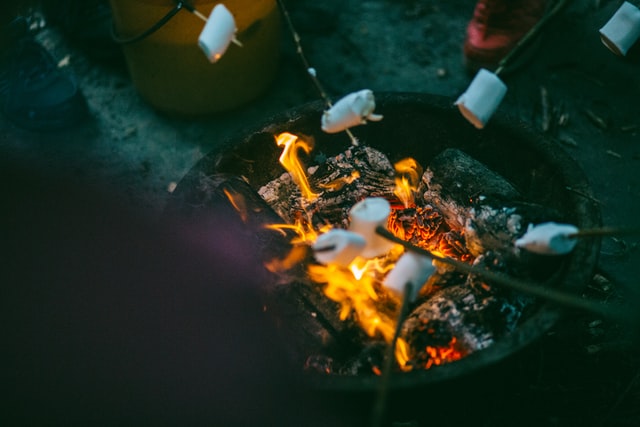 Outdoor Firepits
A warm, safely contained way to enjoy a natural log fire without the risk of damaging the ground. Firepits are becoming increasingly popular for several reasons; they offer a great centre piece to a social occasion, there is a vast array of styles to suit any house or garden setting, they are portable and ultimately provide a great way to keep warm and cosy when the nights start to draw in.
Pros
- Lots of designs to choose from
- Provide ample amounts of natural warmth
- Most firepits can provide you with some sort of option to cook food over the top or at the bare minimum roast some marshmallows!
- Portable
- Clean alternative to campfires
- Highly sociable
Cons
- Smoke tends to find a way to blow in the face of at least one person!
- Heat range is limited
- Open flames and sparks can be dangerous
- Limited temperature control
- Require a steady supply of logs!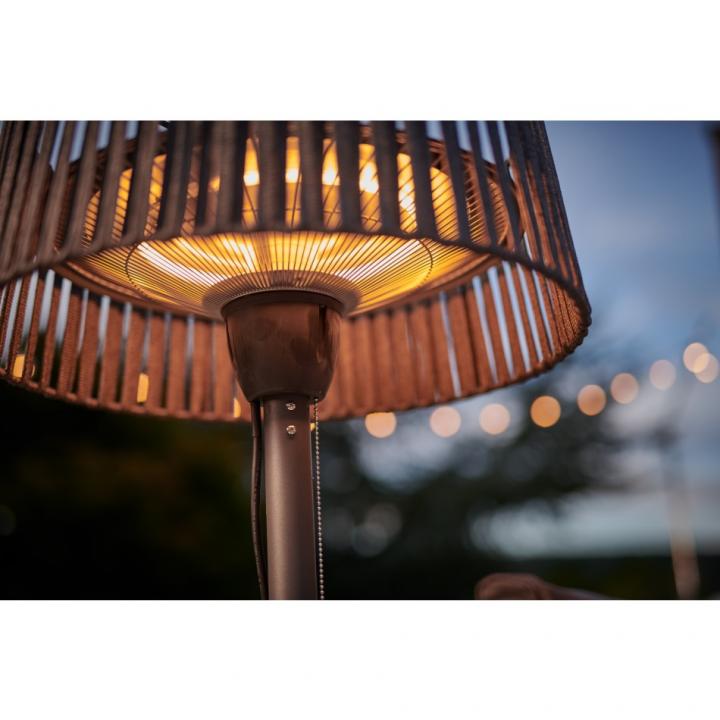 Patio Heaters
Highly practical, instantly warm and very safe to use, patio heaters have become increasingly popular for both home and commercial use. Surprisingly to a lot of people, most Patio Heaters will out perform log firepits when you are looking to heat a large area. There is also a common perception that patio heaters are expensive to run and whilst this can be the case, especially in some of lower costing products, they are becoming more efficient and can be run for less than 20p an hour.
Pros
- Versatility for home and commercial use
- Safe to use around Children and pets
- Easy temperature control
- Warms large areas
- No smoke, embers or sparks caused by open fires.
- Low maintenance. Simply cover or put away when not in use.
- Certain models contain safety features, e.g. power cuts if they tip over.
- Certain models are approved for use under canopies and indoors.
- Certain models can provide a light source and offer extras such as, speakers.
Cons
- Require a mains connection or a supply of gas
- Less of a range in styles and can come across quite commercial looking
- Electric heaters will have wires, which can cause a trip hazard
- Gas and electric prices fluctuate regularly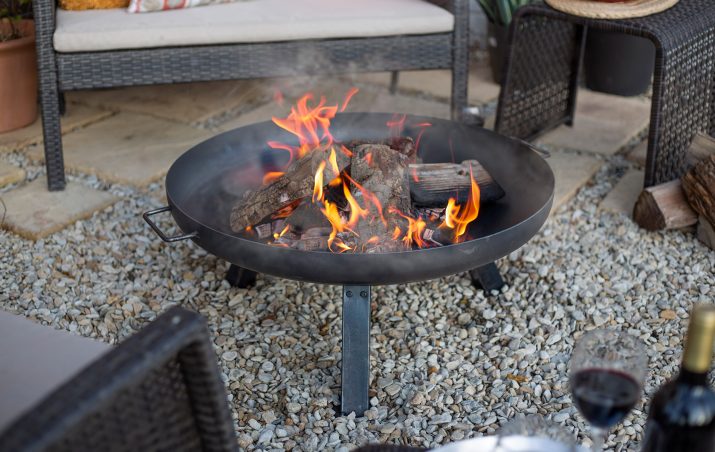 What to do now...?
Now is the easy part. You have all the knowledge you need to make the right decision, so go ahead and find the right heater or firepit and order yours today!
If you want to view any of the products before purchasing, please visit our beautiful Garden Centre based in Gloucestershire. We are located between Newent and Gloucester along the B4215.
Find us here!