Welcome to Trioscape Garden Centre Restaurant
We are very happy to be welcoming people back into the restaurant again.
Although we will be running a slightly reduced menu to begin with, you will still find a great selection of your old favourites CLICK HERE to view the menu.
On Sundays we will be offering Sunday Specials which will change each week (instead of our Sunday Roast) alongside our usual menu.
Our airy and spacious indoor and outdoor seating is available every day.
Opening times
Monday - Friday 09.30 until 16.00
Saturdays 9.00 until 4.30
Sundays 10.00 until 16.00
Please note hot food orders will finish at 2.30pm
CLICK HERE TO VIEW THE CURRENT MENU
We look forward to welcoming you back to our coffee shop and restaurant
Our airy and spacious restaurant serves hearty breakfasts, morning coffee, hot and cold lunches and afternoon teas. All our lovely cakes and biscuits are lovingly homemade on the premises. We take every care to ensure that where possible our food is locally sourced.
Our conservatory area provides comfy sofas and formal seating and can be used exclusively for larger parties and functions. Our outside seating area provides alfresco dining with views of the surrounding countryside, perfect for enjoying a light lunch or coffee during the spring and summer months.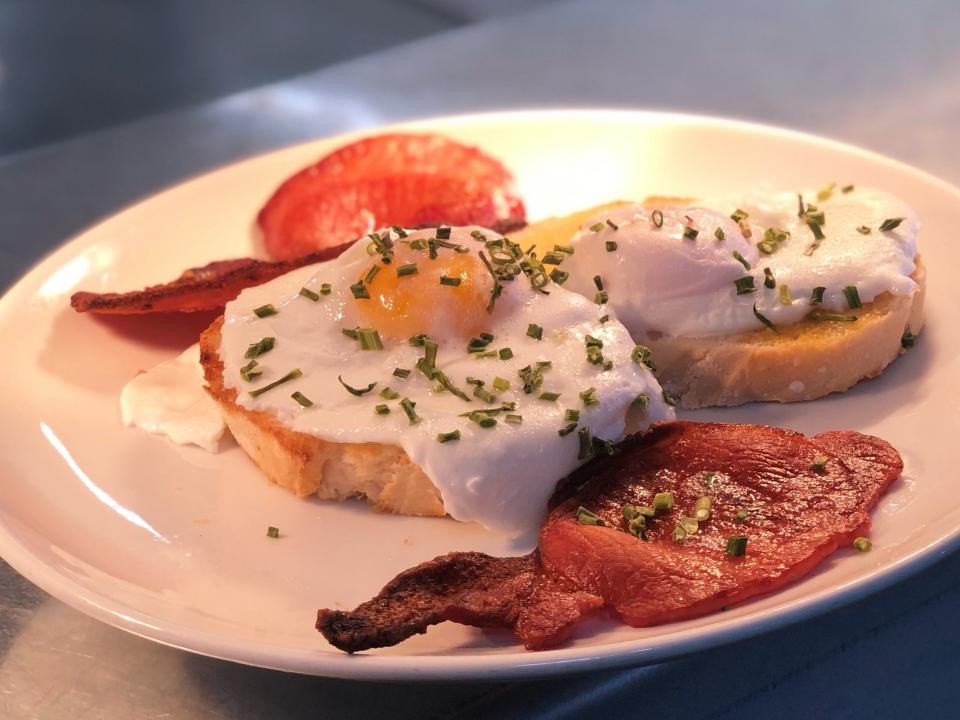 Breakfast
Kick start your day with a freshly prepared breakfast. You can choose from a range of traditional cooked breakfasts, smoked salmon and scrambled eggs, American style pancakes or for a lighter option we also serve porridge.
Breakfast is served from 9am - 11.30am Monday to Saturday (Sunday 10am - 11.30am)
A vegetarian breakfast option is also available.
CLICK HERE to view the Breakfast Menu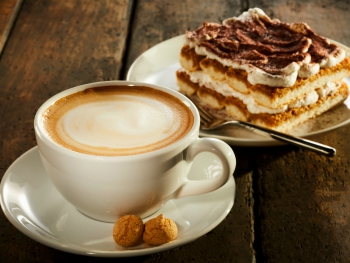 Coffee Time
Relax and unwind in our coffee shop, with both soft seating and dining chair options. A great place to meet friends and family for homemade cakes, scones and other tasty treats. From filter coffee to barista cappuccinos and lattes we pride ourselves on our coffee. Soya milk is available along with speciality teas and flavoured shots to spice up your coffee. We always have Gluten Free cake options available so please ask a member of staff.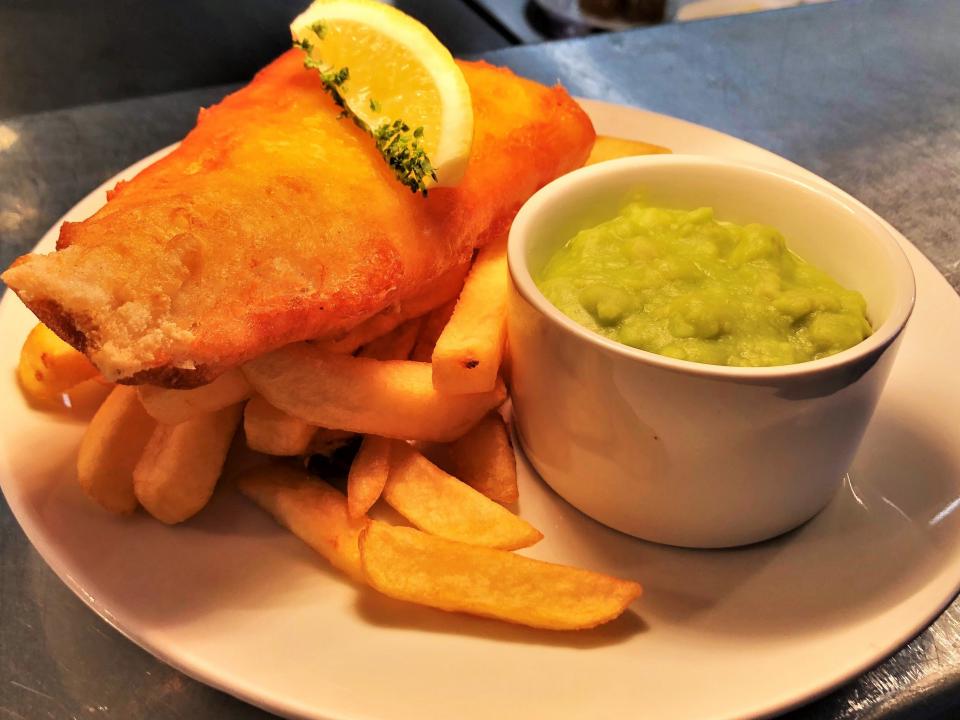 Lunches
We offer a selection of sandwiches, baguettes and paninis which are made to order. Our wholesome soup is homemade and jacket potatoes are served Monday to Saturday.
CLICK HERE to view our Light Lunches.

Our main courses are cooked to order and include traditional fish and chips, lasagne, pie of the day plus we have Specials of the Day to choose from. During the summer we offer a variety of freshly prepared salads.
CLICK HERE to view our main course menu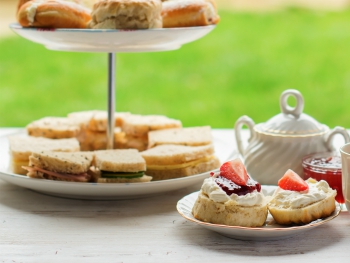 Afternoon Tea
Our seasonal afternoon tea is all home-made and includes freshly prepared sandwiches, scones and cake. Gluten Free options are also available, just let us know your requirements.
Pop in to the restaurant or call us to pre-book.
For booking information and more of what to expect from our popular Afternoon Tea CLICK HERE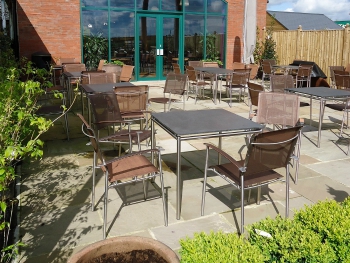 Alfresco Dining
At the rear of the restaurant, our patio area overlooks the stunning Gloucestershire countryside. What would be a better place to sit and enjoy your coffee or lunch.Of course, parasols will shade you from the sun (and the rain!) on the long summer days.
We look forward to seeing you soon.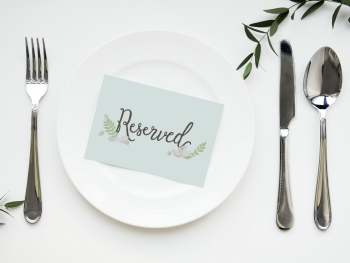 We are proud to announce that we have been awarded our sixth "Very Good" Food Hygiene Rating by the Food Standards Agency

Inspection Date: 9th February 2020